With increasing calls to improve Cyber Security for Financial Adviser Software, Financial Mappers has upgraded the software so that the adviser does not need to use email or third-party apps to transfer information between adviser and client.
Both the financial adviser and client have a shared portal where:
Adviser and client can message each other
Adviser and client can upload documents
Adviser and client can share plans
Our Connect Portal allows secure messaging and document upload.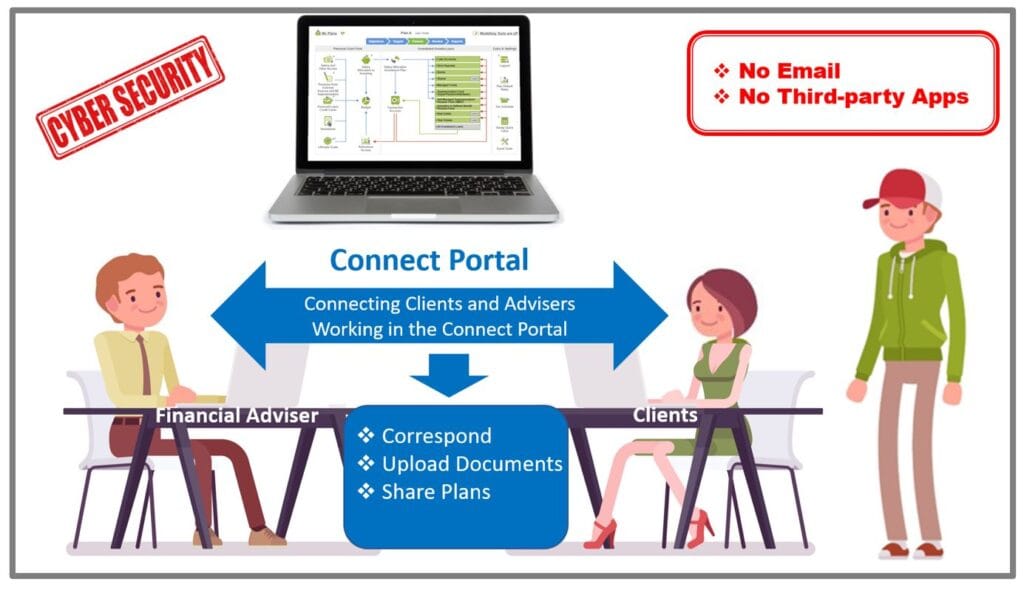 For full details of the upgrade, go to Financial Mappers/Software/Financial Professionals and register for the Demonstration Video.
Watch Video
In the meantime, watch this 90-sec video Connect Portal – Secure Messaging and uploading of Documents for Financial Advisers.
Glenis Phillips SF FIN – Designer of Financial Mappers
Disclaimer: Financial Mappers does not have an Australian Services License, does not offer financial planning advice, and does not recommend financial products.